We're Hiring
Join our team and land on your dream job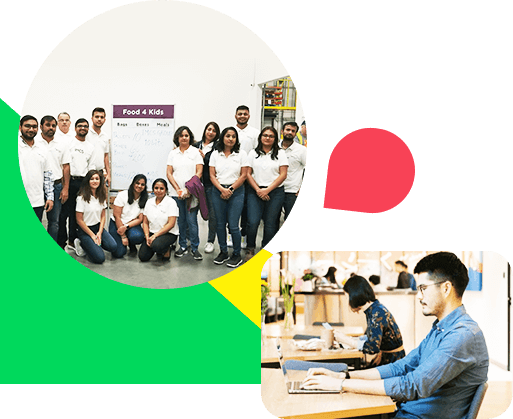 We innovate, experiment and inspire. Our goal is to create solid engineering teams that deliver end-to-end technology solutions across the globe. We ensure continuous learning and skill development of our employees. Hence, we expose them to diverse industry-led technology projects to explore in-demand opportunities.
We want our team to realize its potential, ambition and family goals. We believe that good compensation brings excellent motivation. Join us and become part of one of the fastest growing IT Solutions Provider in the world.
Benefits

Multicultural Environment
Get inspired by multicultural teams distributed in different locations across the globe.

Team Events
Our company bonds around company-sponsored events, group building activities and happy hours.

Corporate Training
We help employees to adopt new technologies and methodologies and achieve success together.

Top Clients
Work in projects with the most talented professionals to create global ripples that you can be proud of.